Work List:
Orchestra works:
Before "Curtain!" for wind symphony (2009); 7min
Legend of Wu Kong for orchestra (2008); 12min
Far-away Land for mezzo-soprano and orchestra (2008); 10min
Tian Ya, (End of Heaven), for orchestra (2004); 10min
Honor, Beijing 18th Middle School, for band (2006) based on the School's Song; 5min
Chamber works:
Second Language Study II for jazz combo (2009); c.8min
Fanfares for two trumpets (2008); 30sec.x3
If the Light Sees Me, for string quartet (2008); 12min
Second Language, for jazz comb and cello (2007); 10min
Tuning, string duet (2008); 9 min
Ming, for 12 players (2005); 11min
Flagrance of papaya, for piccolo, horn, harp, violin, cello, and contrabass (2005);
8min
Leaves of grass, for piccolo, clarinet, marimba, violin, and cello (2003); 7min
War, string quartet (2002); 12min
Dun Huang, woodwind sextet (2001); 10min
Four essays, for violin and cello (2000); 10min
Suo suo, for flute and piano (1999); 8min
Solo works:
Today, On the Silk Road, gu qin solo (2009); c. 5min
I will finish this piece today! Euphonium solo (2009); c.7min
Tale of the Fox – Painted Skin for flute solo (2008);8min
Three fork songs, for piano (2000); 8min
Happiness, for piano (1998); 5min
Works include Chinese instruments:
Temple – Linying, for gu qin (Chinese seven-string zither) and Clarinet (2008); 6min
Scent of West Wind, for er hu, sheng, and contrabass (2006); 8min
Lou Lan – the Lost world, quintet for bamboo flute, hu qin, pi pa, zheng, and percussion (2003); 9 min
Female, for pi pa, cello, piano (2000); 8min
Works for voice(s):
Wu Kong I – opera (2008); 30min
Goose, goose, goose for treble chorus, a cappella (2008);3min
The Sun Rises – lament for the Sichuan Earthquake, song (2008); 5min
Wind, for S.A.T.B. chorus, a cappella (2006); 6min
Rain Bell-Farewell, for soprano and zheng (1999); soprano and gu qin (2008); 5min
Night Rain at Xiao Xiang River, for soprano and piano (1998); 3min
Winter---an elegy, for bass voice and piano (1997); 3min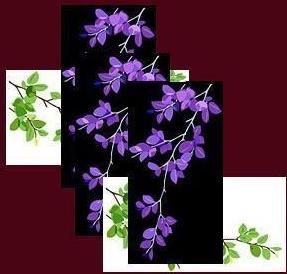 This text will be replaced by the flash music player.